SOLUTIONS, CUSTOM MOLDED TO YOUR NEEDS
Bach specializes in the brokerage of a variety of recyclable plastics and the sale of high-end resins.  Our knowledgeable Plastic Professionals manage high-volume post-industrial recycling programs and can design the right solution for your business.
As one of North America's largest recycled resin and plastic suppliers, handling over 30 million pounds monthly, we provide over 20 years of experience that clients can depend on.
Discover What Bach Can Do For You
BACH Polymers specializes in purchasing, processing, and distributing a variety of recyclable plastics. BACH's custom solution business model expertly supports producers and manufacturers, pairing the suitable source material to fit various spec requirements.
Bach designs cost-effective recycling programs with Comprehensive Audits that score current performance and calculate growth potential. Our custom programs are financially advantageous, compliant with regulations, and scalable.
A sizeable resource list of trusted producers and distribution channels allows BACH Polymers to provide an extensive and diverse resin supply. With this varied selection, BACH can deliver custom matching opportunities that fit the needs of the most unique clientele.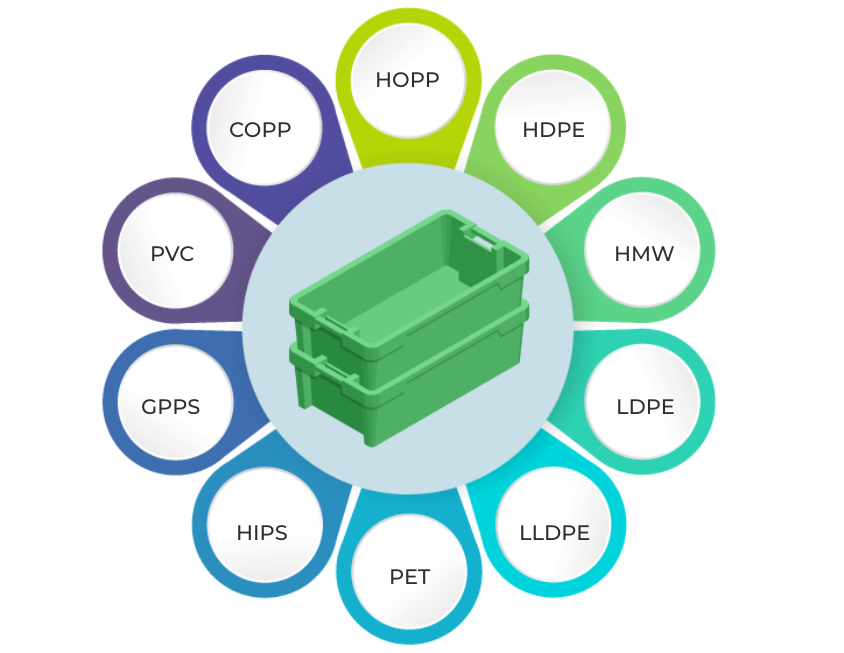 Plastics
Polyethylene terephthalate Polyester fibers, thermoformed sheet, tote bags, furniture, paneling and new containers
High-density polyethylene Bottles, milk jugs, recycling bins, agricultural pipe, and plastic lumber
Polyvinyl chloride Dispensing bottles, wash bottles, tubing and various molded laboratory equipment
Polypropylene Auto parts, industrial fibres, food containers and dishware
High Impact Polystyrene Appliance components, audio-visual equipment parts, toys, auto panels, and computer housings
Resins
Polyethylene terephthalate Polyester fibers, thermoformed sheet, tote bags, furniture, paneling and new containers
High-density polyethylene Bottles, milk jugs, recycling bins, agricultural pipe, and plastic lumber
Polyvinyl chloride Dispensing bottles, wash bottles, tubing and various molded laboratory equipment
Polypropylene Auto parts, industrial fibres, food containers and dishware
High Impact Polystyrene Appliance components, audio-visual equipment parts, toys, auto panels, and computer housings