Choice Partner for the Nation's Top Plastics Manufacturers & Processors
BACH Polymers specializes in purchasing, processing, and distributing most recyclable plastics. Our partnerships with some of the nation's most significant plastics manufacturers and processors have created an operative footprint across the continental United States, Canada, and Mexico.
While the predominant portion of our business focuses on post-industrial materials, we also procure and sell a wide range of post-commercial and post-consumer plastics.
The custom solution business model at BACH expertly supports both producers and manufacturers, pairing the suitable source material to fit various spec requirements. BACH Polymers has a proven track record of installing effective sustainability programs that carry through from manufacturing to processing and ultimately to the customers seeking recycle-based feedstock.
Plastic Grades Most Commonly Traded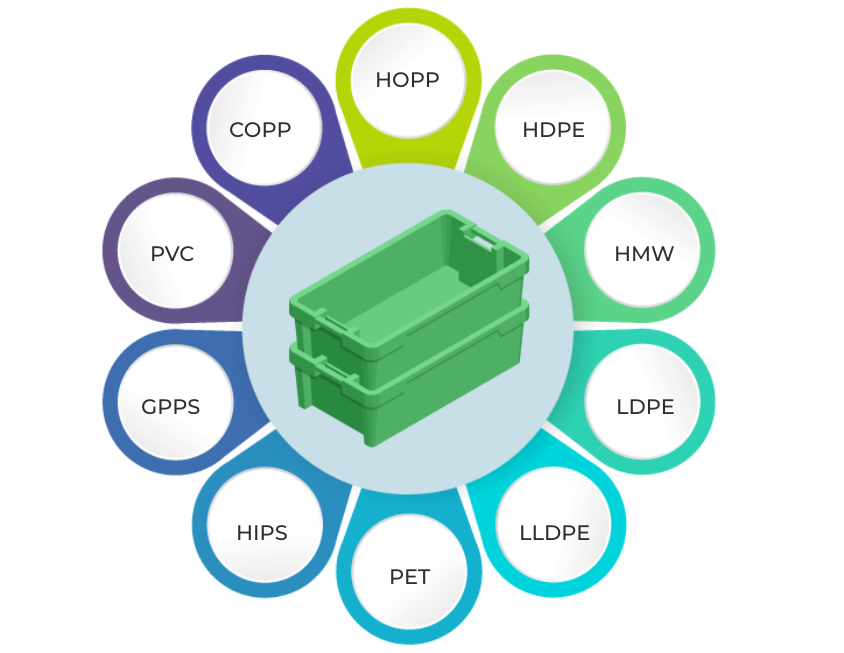 Plastic Forms Most Commonly Traded
Direct Service. No Middle-Man
Producers can rely on BACH as their dedicated direct contact with some of the world's largest manufacturers. BACH is a problem-solving account representative working on the supplier's behalf to market material at the best price and fastest movement.
This dedicated service means no broker-to-broker sales and guarantees that manufacturers receive high-quality material with traceable sources and specs and that suppliers are paid appropriately and serviced quickly.
By providing logistical service, BACH allows for continuous inventory movement, eliminating the potential for material surplus.